The Jeep Grand Cherokee made its debut as the Jeep Cherokee's successor. The Grand Cherokee was created to be more elegant and upmarket than its predecessor.
It depends on your preferences which color would look great on your own Wrangler. But what are the latest Jeep Grand Cherokee colors?
Walnut Brown, Bright White, Sting-Gray, Sangria, Redline, Ivory, Slate Blue, Green Metallic, Granite Crystal, Diamond Black Crystal, Velvet Red, and Billet Silver are the available colors for the Jeep Grand Cherokee.
Those who wish to stand out from the crowd should choose the velvet red hue. However, if grace is essential to you, choose the color billet silver. White is your best bet if you're going for a vintage aesthetic.
Your Jeep's exterior color reflects who you are. So, choose wisely before starting your incredible voyage.
12 Different Jeep Grand Cherokee Colors That Show Off Your Style
The newest Jeep Grand Cherokee variants come in several colors. It allows owners to match their Jeep Wrangler rental to their unique preferences and flair.
The following list includes a few of the consumer-favored color schemes. You can quickly locate the shade and specification type you're searching for.
1) Bright White Clear Color
It has a traditional, pristine, and vintage look. A simple yet exquisite car's clean design is best exemplified by its dazzling white color. It resembles donning a white tux.
Any climate can use it successfully, and it won't reveal dirt. The perfect color for people looking for adventure, a calmer living, or to match the shade of their Jeep Grand Cherokee for purchase with certain black accessories and wheels.
2) Walnut Brown Metallic Clear Color
Walnut Brown Metallic is the perfect color choice for you if you're seeking a Grand Cherokee with an appearance that exudes a pleasant, warm sense of compassion.
This SUV shimmers in the sunshine like a rich, black cup of coffee and disappears into the darkness whenever the sky is gloomy.
3) Red Pearl Color in Velvet
Another beautiful color choice for the Jeep Grand Cherokee is Velvet Red. The red velvet shade is perfect for people who want to distinguish themselves from others while maintaining the air of Grandeur that the exterior finish exudes.
The velvet red's dazzling appearance in the daylight is one that numerous manufacturers and purchasers lust after.
4) Metallic Billet Silver Color
The hue silver metallic is designed for people who value elegance and practicality. The silver is perfect for a well-rounded, all-season driving light since it looks like a precious metal.
It maintains a restricted feeling of seclusion while not revealing dirt, overheating in the sun, or seeming slick and contemporary.
5) Clear Sting-Gray Color
The available sting gray Grand Cherokee has a lovely candy-like hue that still mirrors sunlight without any luster or gloss.
It resembles a stingray fish in appearance, gray and graceful as its name implies. In this regard, it is unusual and challenging to discover on the road.
6) Metallic Clear Granite Crystal Color
The Jeep Grand Cherokee has a stunning exterior in granite crystal metallic. This stunning black and silver color scheme glows under bright light and disappears into the dark sky at dusk.
It is a fantastic combo for any explorer and is stylish, sophisticated, and sophisticated.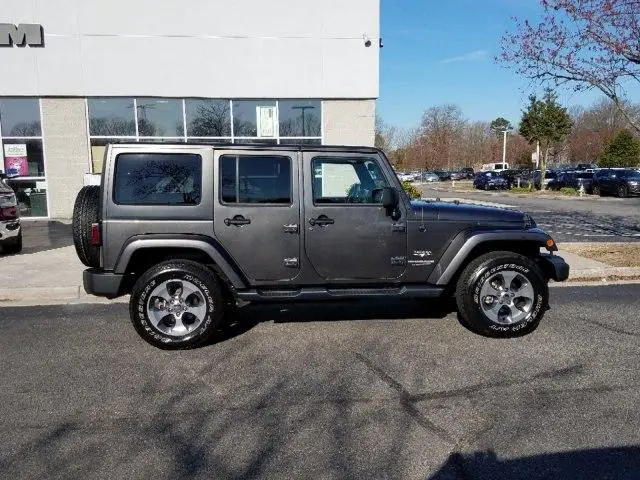 7) Black Crystal and Diamond Color
The Grand Cherokee in Diamond Black is the definition of elegance. Many people wish they could buy this car.
This SUV will seem opulently sophisticated when combined with black wheels, accents, and LED lights. When you arrive at gatherings, it will display you and your family and bring you on many adventures.
8) Pearl Redline 2 Color
The Jeep Grand Cherokee's latest shade is essentially racing red. It is bold, aggressive, and forceful.
This is for people who want to shine in a sea of subdued hues. It symbolizes courage, fortitude, and lustful power.
9) White 3 Coat
The Creamy White Grand Cherokee on purchase has an exquisite, exotic animal bone-colored polish which stands out as the epitome of elegance.
You can indeed appreciate the stunning scenery of this shade of white because no animals are injured or even engaged in creating this color.
10) Metallic Green Color
This hue transports you to the beginnings of the Wrangler brand, whether you enjoy outdoor activities, explore the vast wilderness, or are just a lover of military vehicles.
When traveling through dense forests and other flora, it is well-camouflaged and conveys tradition and majesty. Choose one right now to begin your fantastic journey.
11) Pearl Color in Slate Blue
The Grand Cherokee's stunning blue color immediately brings to mind riot gear. It is more profound, subdued, and lovely than either royal blue or ocean blue. Even while it's uncommon, it's not entirely unheard of.
The person who doesn't want to stand out wherever they go will find it the perfect color. It would be best if you observed it in real life to fully understand the unique features and the fluctuation of this hue on this 44 offroad master.
12) Metallic Sangria
This incredibly distinctive color takes design to a whole new level. At first sight, it appears a bit off-black, yet you can see light rays shimmering in its polish when you get closer.
You may also detect a tinge of reddish hue that will take your breath away with its beauty. The Grand Cherokee needs this level of polish so that you and your family may genuinely love it.
Conclusion of Jeep Grand Cherokee Colors
The Jeep Grand Cherokee is a popular option for customers because it provides a beautiful balance of elegance and off-roading capability. But choosing a Jeep's color is one of the most challenging jobs. Select the color that best satisfies all of your criteria.
Hopefully, we covered all the most popular Jeep Grand Cherokee colors. Personal choice determines what color of car you drive. Metallic or pearl are good options if you want a hue that sticks out. Pick white, silvery, or blue if you want a simple hue to maintain.