Jeeps are not just vehicles; they are a passion for many people. But you can buy only one Jeep, right? Jeep Liberty and Jeep Patriot are great Jeeps with similar features. But that slight difference can make things more or less comfortable. So, choosing between these will be a little challenging.
If you want a car with a bigger room, more towing capacity, and family-friendly features, the Jeep Liberty should be your choice. On the other hand, the Jeep Patriot is environmentally friendly and uses less fuel. Therefore, going on a long drive with this car is more comfortable than the other one.
In the case of Jeep Liberty vs. Patriot, they both can win over one another in different circumstances. So, we will dive deep into the car's advantages and disadvantages. Are you ready for the journey?
| | | | |
| --- | --- | --- | --- |
| Key Feature |   | Jeep Patriot | Jeep Liberty |
| Engine | – | 2L inline four-cylinder | 3.7L V6 Gas Engine |
|   | Type | 5 Speed Manual | 4 Speed Manual |
| Fuel Economy (MPG) | City | 23 | 16 |
| – | Highway | 28 | 21 |
|   | Combined | 25 | 18 |
|   | Tank Capacity | 13.6 | 19.5 |
|   | Carbon Emission | 7 tons/year | 10.4 tons/year |
|   | Safety Score | 4 | 3 |
|   | Pricing | $22,000 | $23,395 |
Jeep Liberty Vs Patriot: Core Differences With Features
1) Engine
The better engine, the smoother driving experience – everyone will agree on this. It is because the machine holds the power of your entire car. But unfortunately, it also affects fuel consumption. So be wary while choosing.
Jeep Patriot
Looking at the engines, the Patriot comes with a 2L inline four-cylinder. The transmission is a 5-speed manual.
But are you more into automatic transmission? Then, you can have a 6-speed automatic transmission with extra money (Around $1450 more). The drivetrain is front-wheel drive.
The towing power of the Patriot is excellent with a thousand lbs. You can equip your Patriot with a 2.4L engine (for $545 more)  which can tow up to two thousand lbs.
Jeep Liberty
For the engine, Liberty features a 3.7L V6 Gas Engine. You will find a four-speed manual transmission in the car. The drivetrain is different from the Jeep Patriot. Rear wheel drivetrain is a feature that comes with the vehicle.
The towing capacity of Jeep Liberty is around two thousand lbs. It has a more robust engine than the Jeep Patriot with a better towing capacity.
2) Fuel Economy & Tank Capacity
The price of fuel is getting higher day by day. That's why people are rooting for cars that have a better fuel economy. A Jeep using less fuel will save you a lot of money, which is why fuel economy is essential.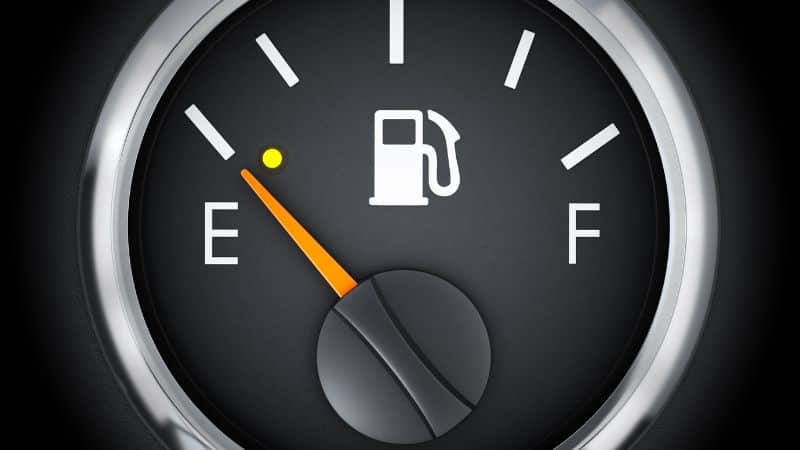 Jeep Patriot
Patriot can go 23 miles per gallon if you roam around the city. For highways, the mileage increases to 30 miles per gallon. So the mileage is pretty decent.
But looking at the tank capacity, it can only hold 13.6 gallons of fuel. It is a small number for a Jeep's fuel tank capacity. But if you look at the bright side, the Jeep Patriot has excellent mileage, which minimizes the problem of having a small fuel tank capacity.
Jeep Liberty
Liberty has a lower fuel economy but a bigger fuel tank. While driving in the city, the fuel consumption will be 1 gallon per 16 miles. On the highway, you will get 22 miles per gallon mileage.
This vehicle has a tank capacity of 19.5 gallons higher than the Jeep Patriot. To think of it, the Jeep Patriot is more cost-efficient because Jeep Liberty will consume more fuel for every mile.
3) Interior
Whatever vehicle you buy, the interior must be excellent. If you cannot sit or drive comfortably, the journey feels pathetic. So let's see which car is bigger and more suitable for a long drive.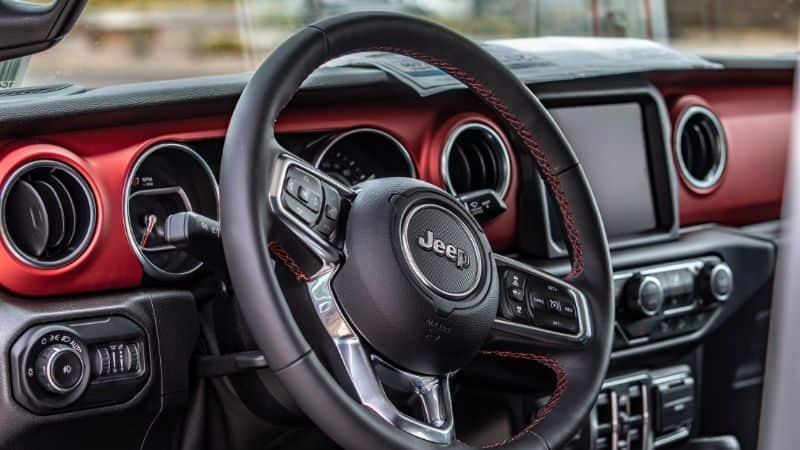 Jeep Patriot
With a seating space for five persons, Jeep Patriot contains around 53.5 cubic ft volume. In addition, you can fold down the passenger seats making more room for anything big you want to carry.
The internal finishes are optional; you can choose between vinyl, leather, or cloth seating materials.
Going on long drives with an uncomfortable driving seat is not easy. Patriot checks the problem with a comfortable driver's seat. Dash controls are easily accessible with a comfortable steering wheel that is vinyl wrapped.
Jeep Liberty
This Jeep has more room than the Jeep Patriot. The cargo volume is about 60.9 cubic feet. Leg rooms are bigger than the Patriot, which makes this a little more comfortable for the passengers.
The Jeep is a 5-seater. Passenger compartments are designed ergonomically, which gives your back great support.
Seats that can be folded and made with high-quality material will make a better place to sit. The vehicle is family-friendly.
4) Emissions
Carbon Emission has become an important topic around the whole world. We are trying to minimize emissions as much as we can. So, we will dive deep into this topic and check which Jeep is more environmentally friendly. We will also review the EPA rating of these cars.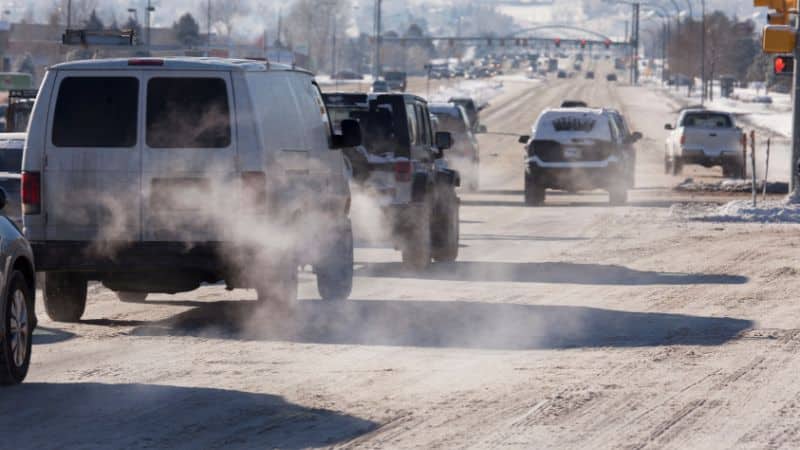 Jeep Patriot
Jeep Patriot has a carbon emission of 7.0 tons per year (at 15,000 miles per year). This information shows the Jeep Patriot does not emit too much carbon dioxide in a year. It makes the Jeep Patriot an environment-friendly vehicle.
Jeep Liberty
At 15,000 miles per year, Jeep Liberty has an emission of 10.4 tons of carbon dioxide annually. However, the EPA rating for emission is only 3 for this vehicle. (10 being the best score). So, the Jeep Liberty is not very environmentally friendly.
5) Color
The outer appearance is as important as the interior. The color represents your personality too. So, we are going to take a look at the exterior of the car.
Jeep Patriot
The Jeep comes in fewer colors than the Jeep Liberty. You can choose colors from Billet Silver, Black, Bright White, Granite Crystal, Mojave Sand, and Recon Green for clearcoats.
If you are more into pearl coats, you can choose between True Blue and Red Crystal.
Jeep Liberty
You can choose from many color options, even more than the Jeep Patriot. Pearl color options include Canyon Pearl, Red Crystal, Natural Green, Black Crystal, True Blue, and Winter Chill.
The possibilities are Bright Silver, Mineral Gray, and Rescue Green if you want metallic colors. The plain Bright White color is also a great option to choose.
6) Safety Scores
"Safety First!" The motto should be the priority in our lives. The safety score defines the durability of the Jeeps. Jeep Patriot comes with a better safety score than Jeep Liberty.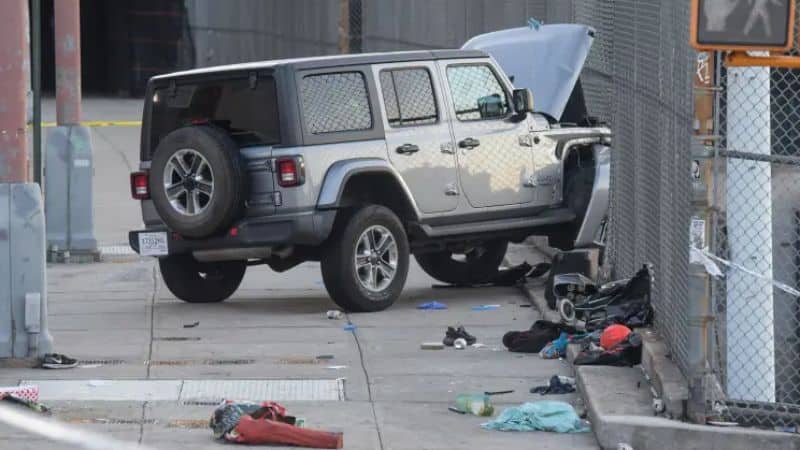 Jeep Patriot
The safety rating for Jeep Patriot is 4. Jeep Patriot scored 3.5 and 5 on the front and side crash, respectively.
This score tells us that the Jeep is pretty strong. You can add a backup camera to your Jeep. But the rear parking camera is not available.
Jeep Liberty
Jeep Liberty has scored low, according to the NHTSA. The overall safety score is only 3, with a score of 2.5 for the front crash.
However, the vehicle scored far better in case of side crashes. The score was 4.25 for side crashes.
7) Pricing
While buying anything, affordability is an important issue. Besides this, the performance/cost ratio has to be better. So let's look at how much the cars will cost you.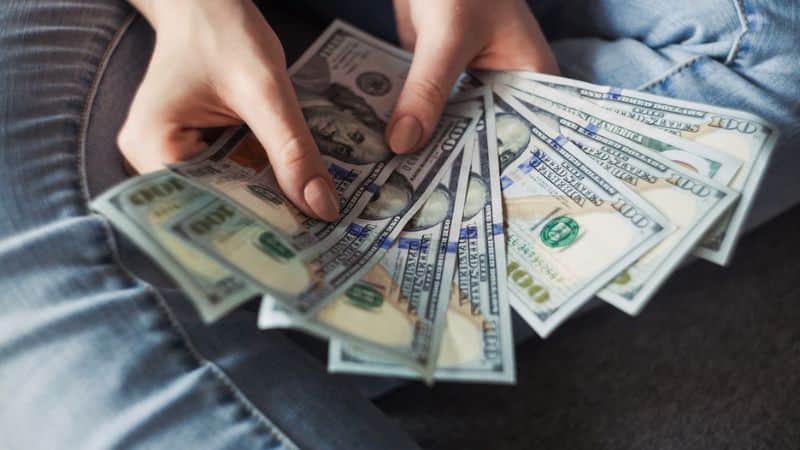 Jeep Patriot
The Jeep is more expensive than the Jeep Liberty. For older models, you have to pay $6,000 only. Newer models will cost you around $22,000. This gap has been created for better designs and features.
Jeep Liberty
Depending on which model you are buying, the price can vary a lot. Jeep Liberty is costlier than the Jeep Patriot in this case.
The range of cost is $5,200 – $23,395. Models from 2002 are the cheapest, and the 2022 edition is the costliest option without any add-ons. 
Jeep Liberty Vs. Patriot – Which One to Choose?
Jeep Liberty has a bigger tank than the Patriot. You can have a lot of choices while choosing the car color. The engine is more robust, and the interior is more extensive. The wheels are better too.
On the other hand, Patriot has more comfortable seats with a compact size. The vehicle is environmentally friendly and has a better safety score. The mileage is excellent, which makes it a cost-efficient option. The engine is not so powerful, but it works efficiently.
Both have their advantages and drawbacks. The decision is yours to make.
But if you are into a big vehicle with better build quality, you can choose the Jeep Liberty. What if you are going for an environment-friendly and safer car? Well, the answer is obvious – Jeep Patriot. Whichever car you are selecting, choose wisely.
Final Words
The public opinions can vary on which car is better, can't they? But, you can hear the same thing for both vehicles: they are mediocre. The Jeep Liberty is a little more popular than the Jeep Patriot.
There may be different kinds of reasons for this. One reason is that both cars have almost the same features. But people feel more comfortable in Jeep Liberty. So, in the case of Jeep Liberty vs. Patriot, Jeep Liberty wins a considerable number of battles.
Public opinion does matter. Yet, your choice always comes first. So, don't be confused and carefully judge the cars because you will not buy a Jeep daily.